Toronto, July 15, 2019– PCG Toronto attended the bata to Batapreneur Children's Business Fair held at the hall of the Holy Eucharist Catholic Church in Toronto on 13 July 2019. The event showcased the various products and services offered by participating batapreneurs or child entrepreneurs, mostly Filipinos and Filipino-Canadians, in the province of Ontario. The event was organized by the non-profit organization, b2Bpreneur, led by founder and CEO Janet Lim.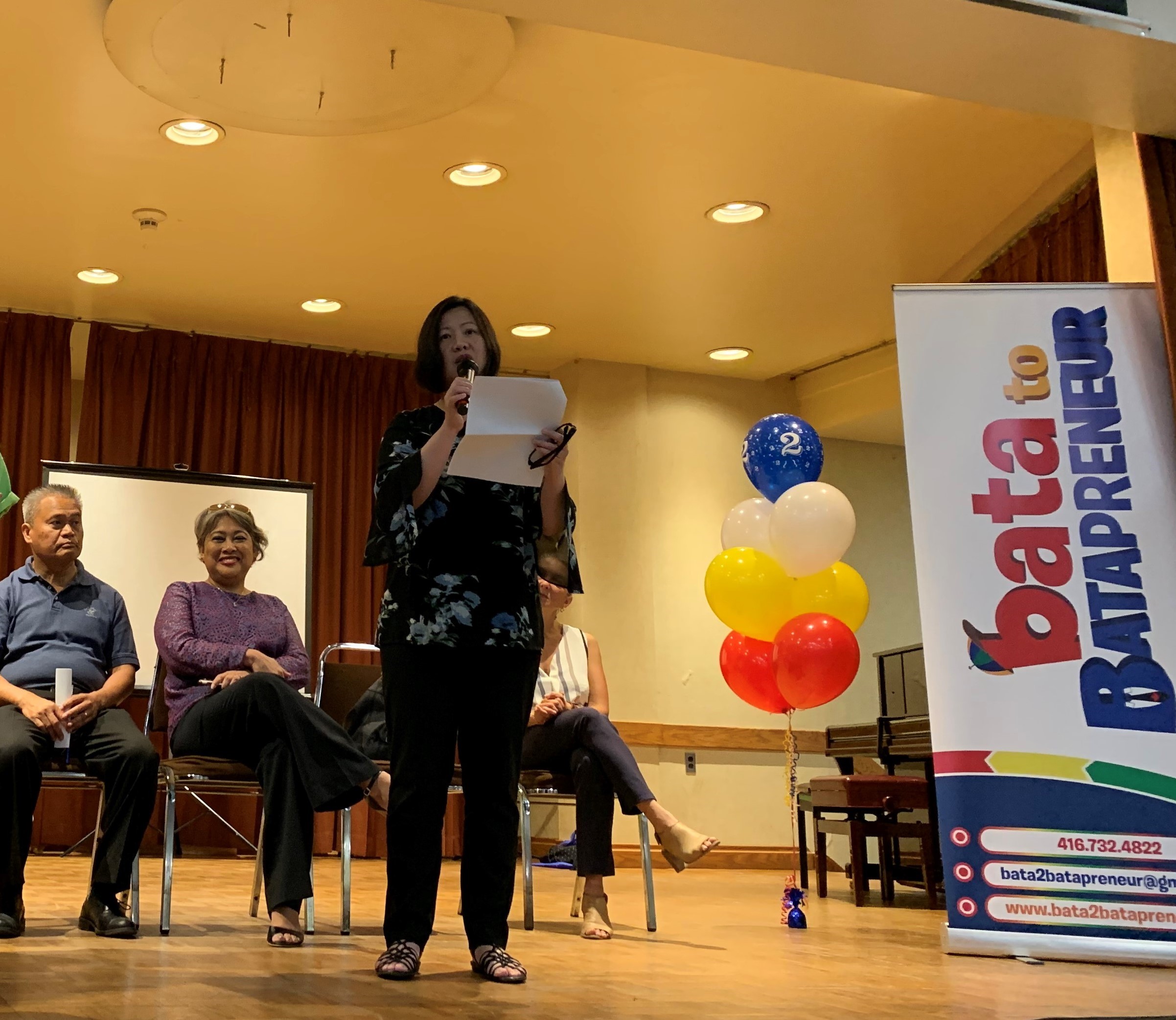 Deputy Consul General Bernadette Therese Fernandez delivers her remarks at the Opening Ceremonies of the bata to Batapreneur Year 2 Children's Business Fair at the hall of the Holy Eucharist Catholic Church on July 13, 2019.
PCG Toronto Acting Head of Post Bernadette Therese Fernandez, in her remarks, thanked the community leaders and parents for supporting the children in their "business" activities that day. She said that the experience that participating children will have during the fair will build character, financial awareness, value for others, trust, and confidence, among others. Other guest speakers of the event included Julie Dabrusin, MP for Toronto-Danforth, Senior Trade Commissioner Maria Roseni Alvero, Trade Office Section, and Mr. Steve Pagao, President of the Philippine Chamber of Commerce-Toronto.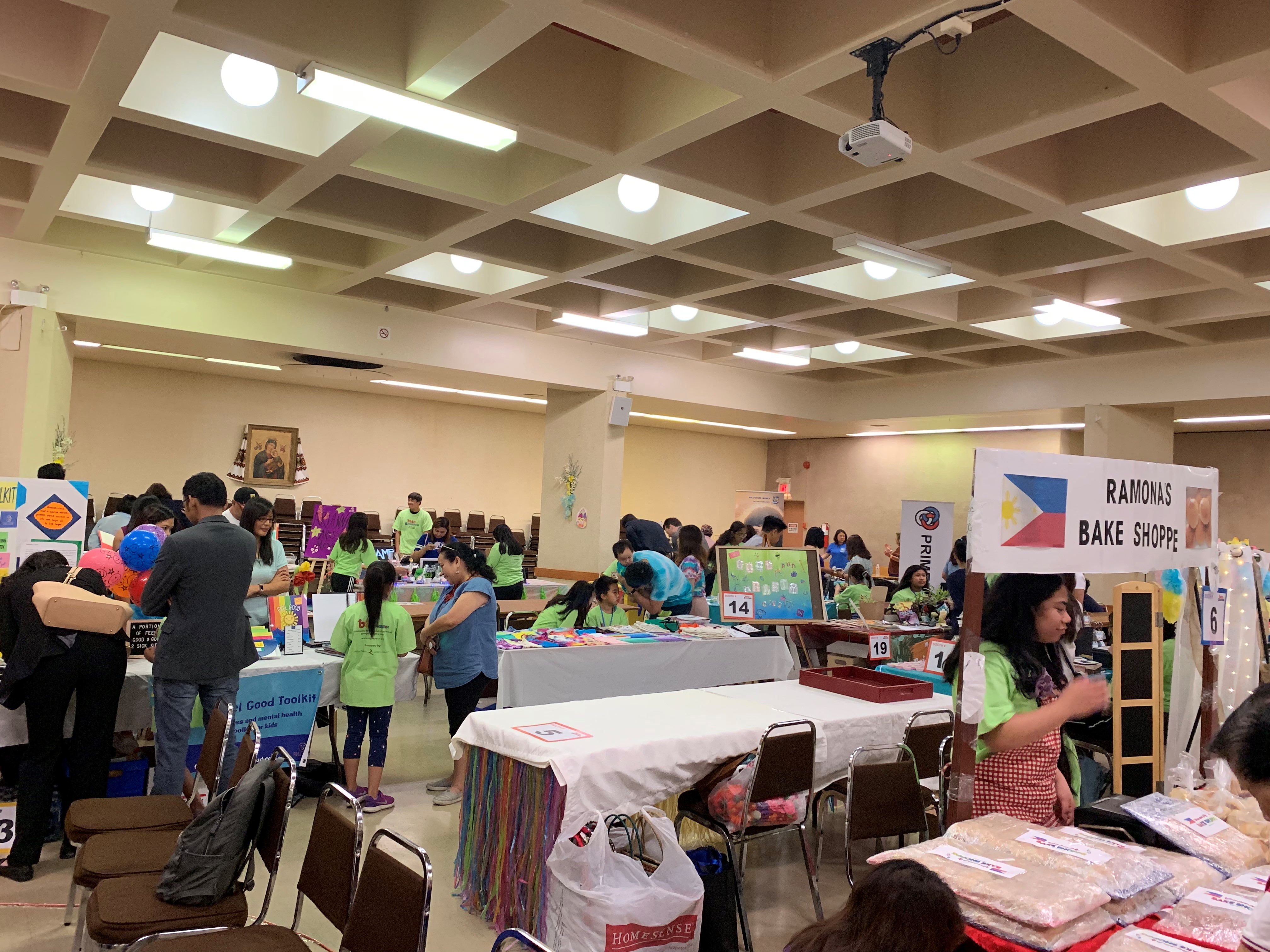 The batapreneurs set up booths and sold various products and services to the public.
About 50 child entrepreneurs, aged 8 to 18 years old, joined in the business fair. The participants sold products including food, t-shirts, paintings, ref magnets, and home-made soaps. The batapreneurs also participated in a segment called "Sell it to Me" where they promoted their products to the public onstage.
Inspirational speakers who shared their business and professional experiences to the young participants included Aristotle Domingo, amputee and runner, Amirah Mahomed and her team of Virtuous Waste and Dr. Eileen De Villa, Chief Medical Officer for City of Toronto.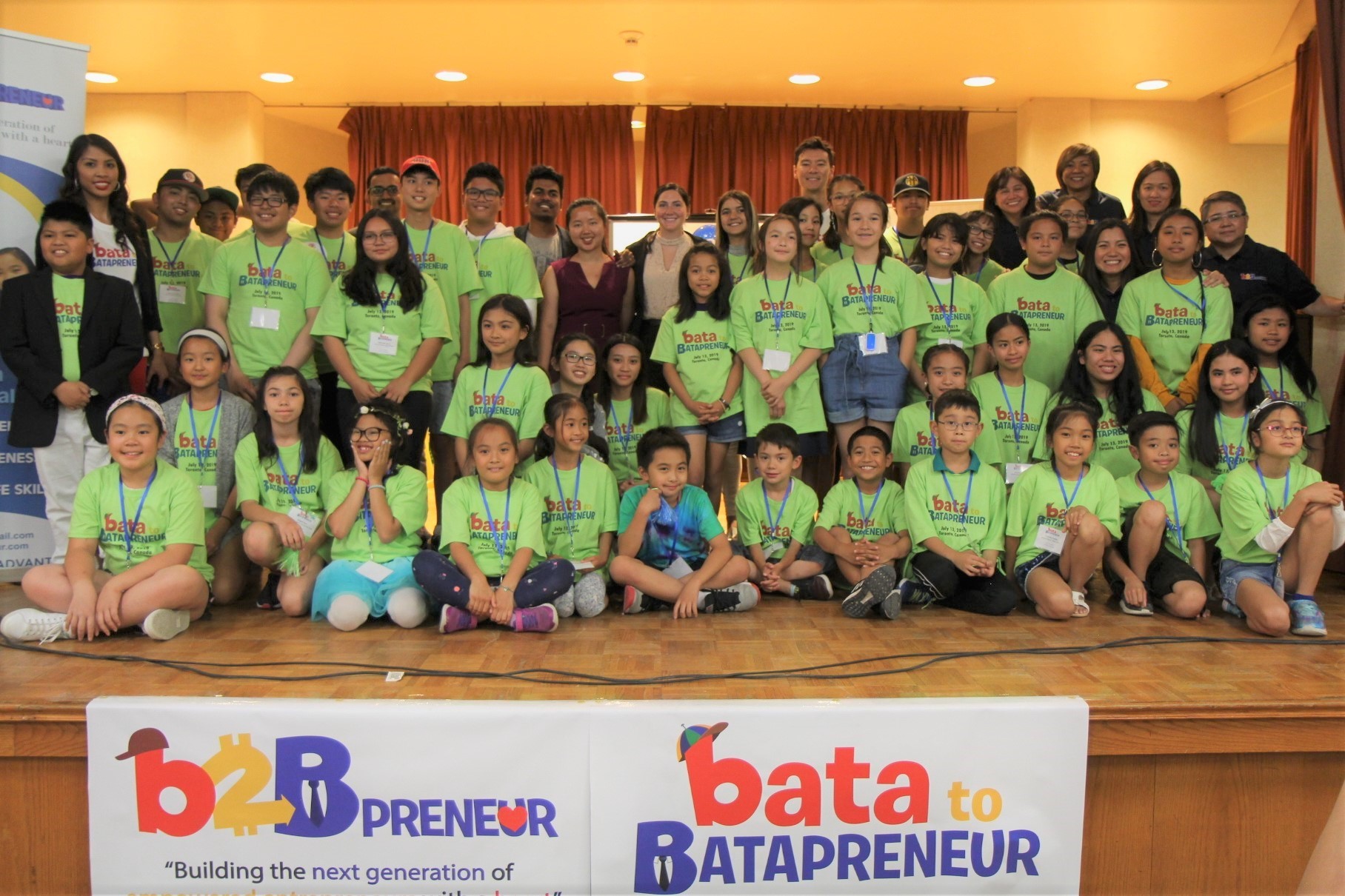 The batapreneurs pose with the organizers, emcees, judges and guests.
At the conclusion of the event, the judges awarded the following winners: Most Profitable Business - Limon (Marcus Justice Uy); Most Promising Business - Bake with Mackie (Mackie Lay and Chanelle Tesoro); Most Eye-Catching Booth - Sophie's (Sean Gabriel Abaja and Cole Matthew Abaja); Best in Customer Service - Junior: Malikhain (Zariah De Villa and Gavin De Villa) / Senior: J&J (Jonie Leonen and Jaera Leonen); Most Creative Business - Winner: Feel Good (Isabella Cortes and Summer Rosales); 1st Runner-Up: Teeny Cutee (Gillian Murphy); 2nd Runner-Up: Georgina and Nina's Soap (Georgina Baldon and Nina Baldon); 3rd Runner-Up: Rei & Caella's Corner (Reianna Clarete and Ricaella Clarete); Batapreneur of the Year 2019 - Feel Good (Isabella Cortes and Summer Rosales); Sell It To Me - Junior: Feel Good (Isabella Cortes and Summer Rosales) / Senior: CS Designs (Kyla Cuesta and Sabine Cuesta). -END